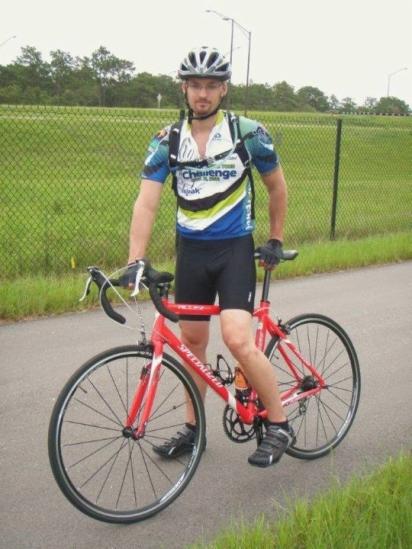 My personal message:
Please help me as I donate my time and energy in raising money for Moffitt Cancer Center & All Childrens Hospital in the fight against cancer. I will be riding 62 miles during the Cure On Wheels, and with your help I have raised my goal of $500, but with so much time left my new goal is $1500 or more for the fight. Your donations are greatly appreciated.
We need your help!
[edit]
Cure on Wheels raises money for Tampa Bay families coping with a diagnosis of cancer through an annual Cure on Wheels Bike Challenge.

This year our event takes place at the beautiful Flatwoods Park located in Tampa Florida. As Florida's only ride to benefit cancer research, Cure on Wheel's intention is to successfully meld support from committed cyclists, volunteers, corporate sponsors and individual contributors. All are essential to Cure on Wheel's goal and model: to attain maximum fundraising efficiency while increasing its annual gift.

Our hope and aspiration is to provide Tampa Bay families the necessary resources to help them cope with the potentially debilitating diagnosis of cancer.
If you believe this page contains objectionable content, please inform us in confidence. Click Here