Description
|
Register Now
|
Sponsor a Participant
|
Login
Janus Academy Sports Day and Pledge-a-thon 2018
Description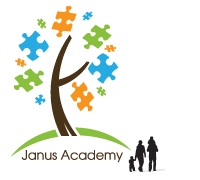 Janus Academy's  7 th Annual Sports Day and Pledge-a-thon
Mark your calendars! On June 22nd, Janus Academy students, adults and staff will be joined by family, friends and community supporters on the Ramsay School grounds to once again give their all in a variety of fun and engaging sporting events.
Last year, we raised approximately $35,000 and it was a great success thanks to all our supporters and volunteers.  Not only did the event enable Janus Academy to raise money for our school, it highlighted the importance of fitness and the inclusion of people with disabilities.  This year, our goal is to raise more pledge   funding and to increase awareness of this event and our school within the community.  We are hoping for great weather so that our participants can enjoy the sunshine and take part in some great physical and social activities.  
We need YOUR help to realize our event goal of $50,000 and to ensure this day is not only a SUCCESS, but one that celebrates students with autism.   
Let the Games Begin!
Details
Date & Time:
Jun 22, 2018 12:00 AM to
Jun 22, 2018 11:59 PM
[America/Edmonton UTC -7]
Location:
Janus Academy Society
Ramsay School
2223 Spiller Rd SE
Calgary Alberta
Canada
T2G4G9
Registration Closes:
Jun 22, 2018 11:59 PM

Coordinator:

Teresa Reynolds
teresa@janusacademy.org
403-262-3333
Registration Options
Price
CAD
Register now!





$0.00

Registration is now closed.

To sponsor a participant click here.

Janus Academy, 2223 Spiller Rd. S.E., Calgary, Alberta, T2G 4G9