Description
|
Register Now
|
Sponsor a Participant
|
Login
Description
Prostate Cancer Foundation BC and
Mt Seymour Resorts
invite you to join us on
Friday March 9, 2018
for the
It's a Snow Day
Fun Race * Social Cocktail Reception * Silent Auction   
NEW!  Not a skier, snowboarder, or tuber.
Join us for the reception and silent auction.
Register to attend.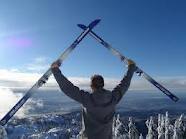 Once registered, you can log in to your account to customize your Personal & Team donation pages; send emails and view the status of your Personal & Team fundraising efforts.
Would you like to sponsor & Pledge  a friend or family member? Click "Sponsor a Participant" above to find & select the person and/or team you would like to support.
  Fundraising : There will be fantastic prizes for the top 3 fundraisers. So as soon as you are registered you can start collecting donations. 

Location: Mt. Seymour  click here for Mt. Seymour website.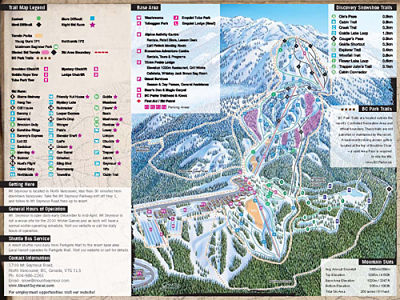 Parking: Free
Hotline:  For more information, please call the hotline at 604-574-4012
Volunteering:  To volunteer for the event please email: info@prostatecancerbc.ca with your contact information or give us a call at 1-877-840-9173
Registation: ­­­­­­­­­­­­­Limited space 100 people only so register early if you want to attend. The $100 Fee for participants is not a donation & no receipt will be issued for Fees.   A Confirmation Email will be sent to you after registration process. 
Teams: Team fees are $350 for a team of 4 (1 $50 saving) .  
Tax Reciepts:  A Tax Receipt Email & Confirmation Email for any Online Donations of $20 or more will automatically be sent to you for your Online Pledge Donations.
Help:  Need help registering or have questions please contact us at info@prostatecancerbc.ca or call us at 604-574-4012 or 1-877-840-9173
Volunteering:  Please call the hotline at 604-574-4012
Details
Date & Time:
Mar 09, 2018 12:00 PM to
Mar 09, 2018 07:00 PM
[America/Vancouver UTC -8]

Add to my Calendar

Location:
Mount Seymour
1700 Mount Seymour Road
North Vancouver BC
Canada

Get Driving Directions

Registration Closes:
Mar 10, 2018 05:30 PM

Coordinator:

Snow Day
prostatebcevents@telus.net
6045744012