Description
|
Register Now
|
Sponsor a Participant
|
Login
2023 East Coast Trail Trail Raiser Community Hike
Description

On International Trails Day, June 3, we are back for the annual Trail Raiser Community Hike in Pouch Cove, presented by Trail Raiser Event Champion ExxonMobil and supported by adventure sponsor, The Outfitters and community sponsor, the Town of Pouch Cove! 

Rally up a team of friends, family, coworkers, or just use your own two feet and join us in celebrating the East Coast Trail - a trail network that we all love and appreciate as a resource in our province!

Come Hike and Help Us Reach Our Fundraising Goal! 
We are targeting a fundraising goal of $100,000 to help:

*There will be a shuttle bus bringing participants from the Post-Hike Party at the All Saints Anglican Church Hall back to their vehicles at the Pouch Cove Lion's Club. 


Hiking Challenge
There are six great hikes and two trail runs to choose from (click on each photo to learn more):
*No pets at the Trail Raiser, please. The heavy concentration of hikers poses a safety concern for both people and pets. The buses and Church Hall cannot accomodate pets either, so please leave pets safely at home. Thank you for your cooperation. Registered service animals are welcome.


Prizes

1. Prizes will be awarded to the top three team* and individual fundraisers; all registered hikers** are eligible for the draw prizes.
2. For every $50 raised, you will get one ticket entered in the raffle for draw prizes.
* Teams with more than ten participants are not eligible for team prizes. The individual participants will still be eligible for individual and draw prizes.
** All participants who pay or raise funds to hike are considered eligible fundraisers. An individual fundraiser can win an individual prize and be a winning team member. Plus, regardless of the source of your registration fee, all hiker participants are eligible for draw prizes. ECTA Staff and Board Members are not eligible for prizes. 
Top Individual Fundraisers
1. Get outfitted with The Outfitters: $1000 shopping spree at The Outfitters - Evan Simpson
2. One-night stay at the ALT Hotel + $200 Terre gift card + Let's Roam date night package - Emily Ursell
3. East Coast Quilt Co. "Learn to Sew" or "Learn to Quilt" course + Ragmaw tote bag - Joan Fitzgerald
Top Team Fundraisers
1. Evening at Clay Cafe + gift card from Figs & Fromage + board from East Coast Supply Co. - MUN in Motion
2. Evening at Golfshotz + pint at Landwash + Smartwool socks from Arthur James - Trailblazers
3. Let's Roam team package + Quidi Vidi Brewery beer - Joan Fitzgerald
Draw Prizes
1. Grand Draw Prize: 2 PAL Airlines return flight vouchers + 1-night stay at the Marble Villa + 2 Marble Mountain lift tickets + 2 Marble Ziptours passes + Brewed Awakening gift card + 1-night stay at Tuckamore Lodge, including breakfast and steak dinner for 2 - Gerri Noonan
2. Mernini raincoat - Joan Fitzgerald
3. Lindsay J. Ralph Photography 45-minute session - Joan Fitzgerald
4. Book bundle from Flanker Press + Salt House gift card - Richard Ellis
5. Outdoor eating set from Arthur James + Kara O'Keefe Photography print - Evan Simpson
6. Quidi Vidi Brewery prize pack - Madeleine Florent
7. The shop, SALT gift card + earrings from Changeling Glass Works - Helen Spencer
8. The Sprout gift card + book bundle from Boulder Books + Outdoor eating set from Arthur James - Emily Ursell
9. Forest & Brooks East Coast Trail candle set - Emily Ursell
10. One month membership at Bodhi Hot Yoga - Helen Spencer
11. Book bundle from Flanker Press + Cojones gift card - Evan Simpson
12. Outdoor eating set from Arthur James + "Dig for 2" at the Colony of Avalon - Emily Ursell
Kids Activity Prizes
1. The Rooms family pass
2. Let's Roam family package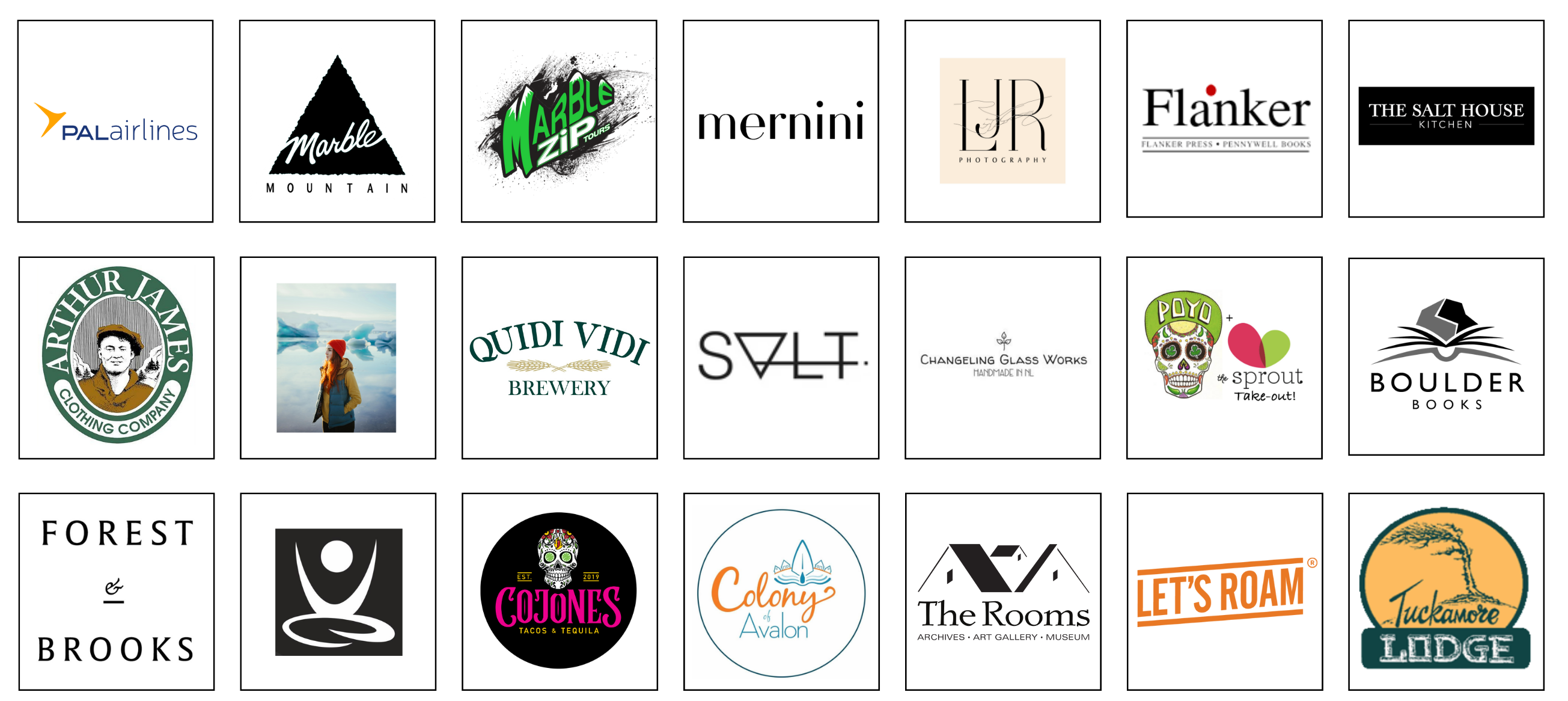 To ensure all hikes start/end on schedule, we ask that hikers register online by June 2 @ 11:59 pm. If you show up on June 3 without registering, we can accommodate you with credit or debit payments.  
Donations and pledgse $20 and over are eligible for a tax receipt. Collect the full name, mailing address, and email address of any cash or cheque donors to ensure they receive a tax receipt. For online donors, the name on the credit card used will be the name on the tax receipt. 
Hiker Waiver: All hikers must sign a waiver form electronically as they complete the online registration process. If you are bringing a child/children (under 18), they have to be identified and covered by the waiver. 
Safety Considerations: Click the link for information on what to bring and more.
 What to Bring
Please call (709) 738-4453 or email information@eastcoasttrail.com for help with fundraising or any other questions.   
Details
Date & Time:
Jun 03, 2023 08:30 AM to
Jun 03, 2023 03:30 PM
[America/St_Johns UTC -3]

Add to my Calendar

Location:
Pouch Cove
All Saints Church
149 Town Circle
Pouch Cove NL
Canada
A0A3L0

Get Driving Directions

Registration Closes:
Jun 02, 2023 11:59 PM

Coordinator:

East Coast Trail Association
onthego@eastcoasttrail.com
709-738-4453
Registration Options
Price
CAD
Register to Fundraise and Not to Hike





$0.00

Hike 1: Stiles Cove Path (3.5km) - Family Hike - Diamonds Rd to Pouch Cove





$0.00

Hike 2: Stiles Cove Path (8.5km) - Blackhead Rd to Pouch Cove





$0.00

Hike 3: Stiles Cove Path (11km) - Stiles Cove to Pouch Cove





$0.00

Hike 4: Stiles Cove Path (13km) - Red Head Cove to Pouch Cove





$0.00

Hike 5: Biscan Cove Path (9km) - Biscan Cove to Pouch Cove





$0.00

Hike 6: White Horse Path (18.2km) - Overnight





$0.00

Trail Run 1: White Horse Path + Biscan Cove Path (27km)





$0.00

Trail Run 2: Biscan Cove Path (9km)





$0.00

Registration is now closed.

To sponsor a participant click here.