Description
|
Register Now
|
Sponsor a Participant
|
Login
Bruce Trail Hike-a-thon 2019
Description
Join the Hike-a-thon and support the Trail you love to explore!
The Bruce Trail Hike-a-thon is a month-long fundraising event every October in support of the Bruce Trail Conservancy.
Participants set a personal hiking goal, seek sponsorship from friends and family, and then hike the Bruce Trail throughout the month of October.
It's a fun and easy way to give back to the Bruce Trail while setting your own goals and competing for fun prizes.
Since 2014, Bruce Trail Hike-a-thoners have raised over $125,000 to help establish, protect, and conserve the Bruce Trail's conservation corridor. 
Earn a coveted Hike-a-thon 2019 badge and compete for fun prizes, including gift cards from Baffin!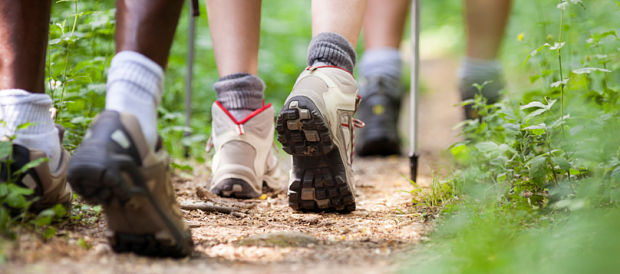 How you can take part
Set a personal hiking goal for the month of October
Register online starting August 1
Encourage your family & friends to support you and the BTC by making a donation
October 1, start hiking!
Work towards your personal hiking goal throughout October
Keep track of your kilometres to compete for the "Most Kilometres Hiked" prize
Register as an individual or gather friends in a team of 2-6. Participants commit to raising at least $100 as an individual or $300 as a team of 2-6, by October 31. There is no entrance fee.
Once registered, you'll be set up with a login and a personal fundraising page. By logging into your account you'll be able to customize your page, send emails that include a link to your page, print a pledge sheet, and view the status of your fundraising efforts.
Make your Kilometres Count!
All funds raised will support the Bruce Trail Conservancy's mission to preserve a ribbon of wilderness, for everyone, forever.
Hike-a-thon funds must be raised by October 31, 2018 and can come directly from participants and/or from pledges from friends and family. Participants are encouraged to set their fundraising goals as ambitiously as they can to help meet the BTC's bold conservation goals.
Tracking your kilometres:
All kilometres hiked on the Bruce Trail (either the white-blazed Main Trail and/or blue-blazed side trails) during the month of October count toward your Hike-a-thon hiking goals. Kilometre tracking is based on the honour system and tracked by each participant.
Badge and Prizes
This unique Hike-a-thon 2019 badge will be awarded to all hikers who reach their minimum fundraising goal ($100 for individuals, $300 for teams).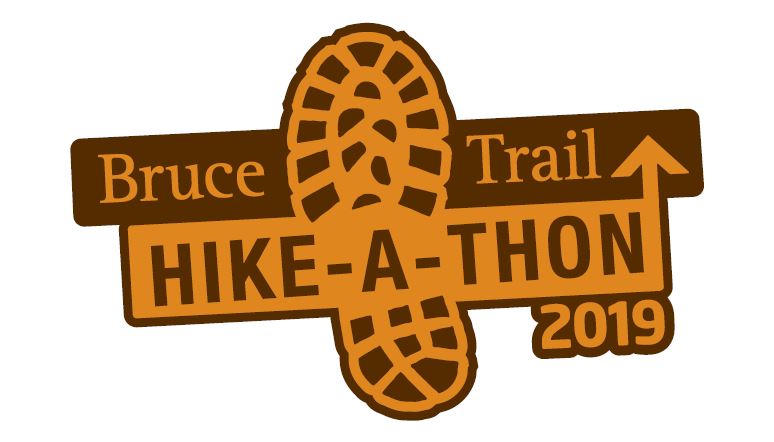 Baffin Prizes for Fundraising Success
Baffin is generously sponsoring the Bruce Trail Hike-a-thon 2019 - offering Hike-a-thoners gift cards for reaching fundraising levels.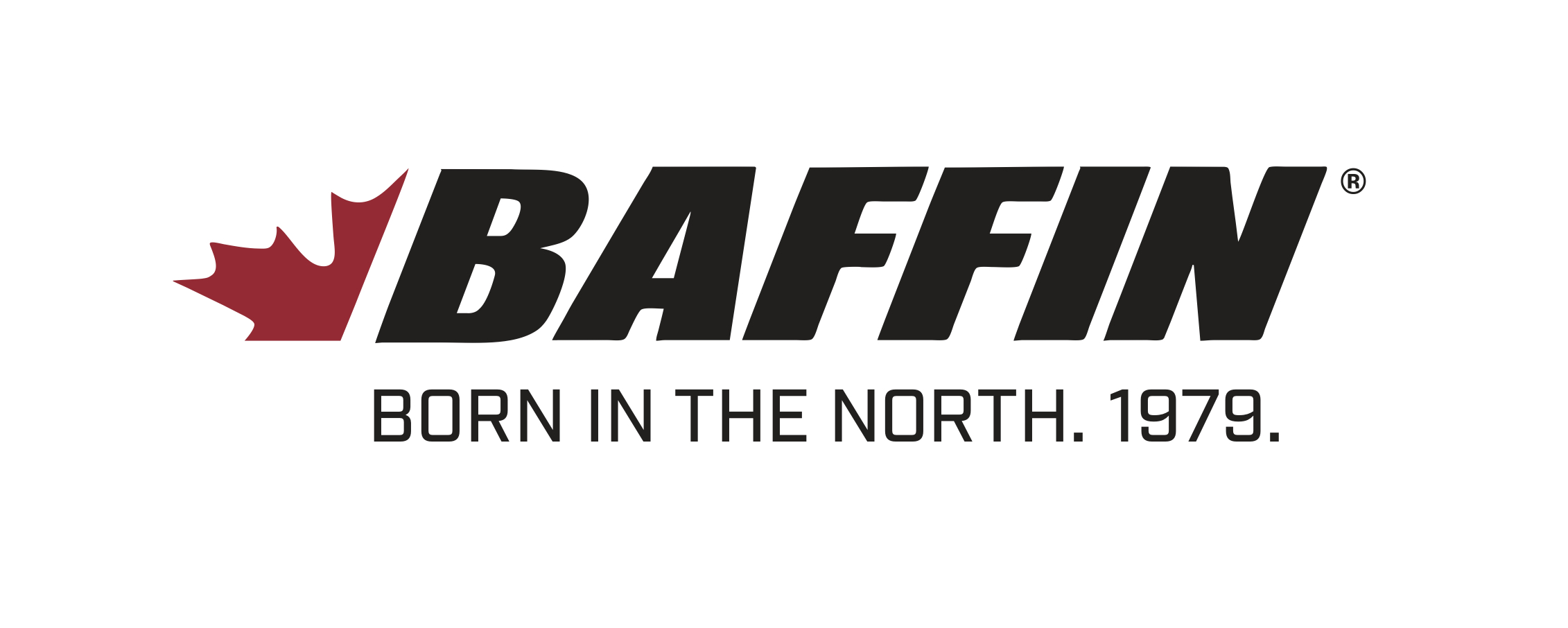 Raise $1000 or more* --> Receive $250 Baffin gift card
Raise $500-$999* --> Receive $75 Baffin gift card
Raise $200-$499* --> Receive $35 Baffin gift card
*Based on final total amount raised or post-marked by end of October 31.
Baffin gift cards will be valid at www.baffin.com
Additional prizes will be awarded for most funds raised and most kilometers hiked by individuals and by teams.
Sponsoring a friend or family member
All donations of $10 or more will receive a tax receipt from the Bruce Trail Conservancy (Charitable #119217578RR0001). Donations made online via the Hike-a-thon pages will receive ths receipt instantly via email. 
Sponsor a Hiker by mail:
Mail a cheque to the Bruce Trail Conservancy with a note indicating "Donation in sponsorship of [participant] for the Bruce Trail Hike-a-thon". Cheques should be made payable to "Bruce Trail Conservancy" and sent to the BTC at PO Box 857, Hamilton, ON  L8N 3N9. A tax receipt will be mailed to you from the BTC.
Hikers collecting cash donations: please do NOT make an online donation on behalf of one of your sponsors. This will issue the tax receipt to you instead of your sponsor. Rather, collect any cash or cheque donations and send them to the BTC with the sponsors' information on a pledge form.
Questions?
Contact Laura Tuohy, BTC Outreach & Engagement, at ltuohy@brucetrail.org
Details
Date & Time:
Aug 01, 2019 12:00 AM to
Oct 31, 2019 11:59 PM
[America/Toronto UTC -5]
Registration Closes:
Oct 31, 2019 12:00 PM

Coordinator:

Laura Tuohy
ltuohy@brucetrail.org
1-800-665-4453 ext. 229