Description
|
Register Now
|
Sponsor a Participant
|
Login
Description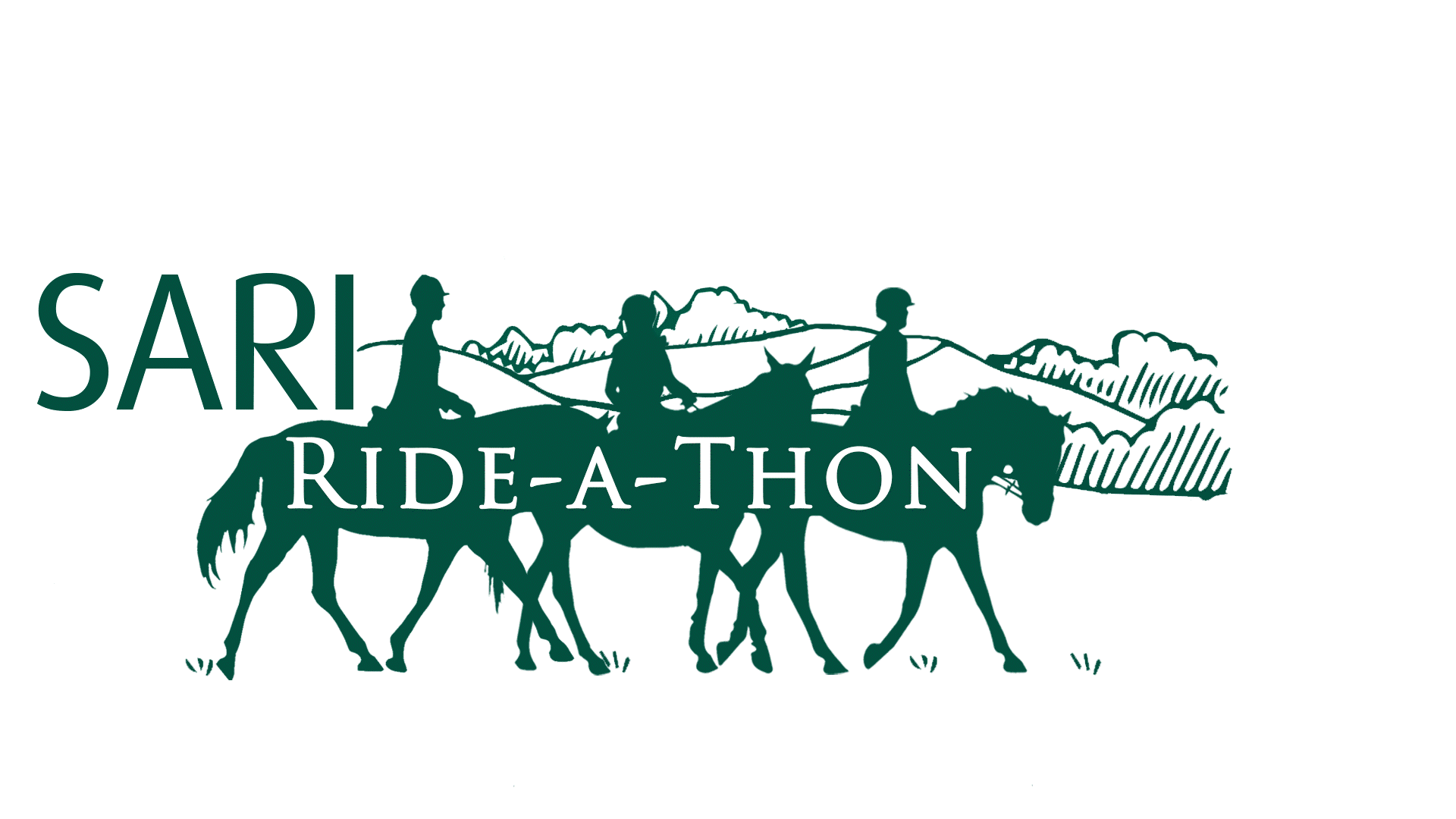 With the new government mandated group size restriction to 25 people outdoors, and after discussions with our local health authorities, we are required to change the format of our 2020 SARI Ride-a-Thon on October 4th to a VIRTUAL EVENT; sadly there will be no trail ride at Belvoir this year as the 25 person limit applies per event.  We deeply regret that this decision had to be made but acknowledge that ultimately it was out of our control and in the best interest of the health of our community members. 
Although the world has changed, our needs as an organization remain the same in order to support nearly 200 individuals with special needs in our community each year.  For this reason, we request your ongoing support of this event in the following format on October 4th:
Online registration will continue as usual by following the prompts!         
Host a trail ride on your property or designate # laps around your arena in honour of SARI.
Take photos of you and your horse using the hashtag #SARIRide2020 for us to share on our social media accounts.  
Top pledge earners and prize winners will be announced on our Facebook page!
A representative of the 2020 Ride-a-Thon Committee will be on site at SARI (12659 Medway Rd., Arva ON, N0M1C0) on Sunday October 4th.  We encourage you or a representative of your barn to pay a visit (with your mask on!) to our open hay loft (on the left side as you enter the driveway) to:
1)      Drop off any remaining pledges – cash, cheque, debit and credit accepted
2)      Purchase your annual Ride-a-Thon long-sleeve souvenir t-shirt – this year is purple with white print!
3)      Browse our tack items for sale – blankets, saddles, bits, bridles, saddle pads, boots and more!
Participants, your $75 registration fee will be considered a donation to SARI.  Please forward this email to those who have pledged your ride to inform them of this format change.  Anyone with questions or concerns is encouraged to contact us directly at office@sari.ca or 519-666-1123.
Your understanding is sincerely appreciated during what has been a challenging year for our charity.  Your ongoing support of this year's Ride-a-Thon means that we can continue to offer people with special needs the true privilege of riding a horse, one that we experience easily and may sometimes take for granted.  We look forward to next fall when we can all hit the trails together again at our 2021 SARI Ride-a-Thon – Sunday October 3rd 2021.
Details
Date & Time:
Oct 04, 2020 12:00 AM to
Oct 04, 2020 05:00 PM
[America/Toronto UTC -5]
Registration Closes:
Oct 04, 2020 11:59 PM

Coordinator:

SARI Office
office@sari.ca
(519) 666-1123
2020 Annual Ride-A-Thon Registration Options
Price
CAD
Rider Registration - Virtual (requires min of $75 in pledges)





$0.00

I will collect pledges but will not participate in the ride





$0.00


SARI Therapeutic Riding, 12659 Medway Road, Arva, ON N0M 1C0