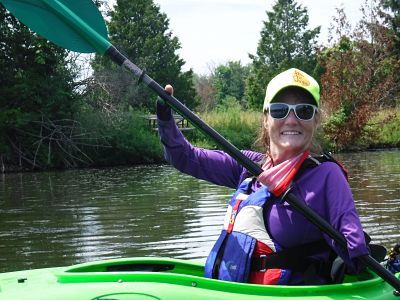 Our mission: to promote and encourage inclusive paddle sport and outdoor activities for all abilities.
 Paddling is Freedom!
When else can you have fun paddling while helping others ?
COVID 19 has shaken us all up so we are shaking up this event.  
We are going virtual
Join our 9th annual fundraiser.  We will donate 20% of funds raised to empower those with disabilities to go paddling too.
  All you have to do is register, get pledges, and go paddling
wherever you are in Canada!
August 22nd and 23rd, 2020
Your participation will make a huge difference to people with disabilities.  
Pledges of $10 or more will receive a charitable tax receipt from abilitiesinmotion.ca. 
Registration cost $20
Charitable tax number 813487428RR0001
Please note that while participating you will assume your own risk. 
Remember-take all Covid 19 precautions.