Description
|
Register Now
|
Sponsor a Participant
|
Login
Mon Sheong Fun Run & Walk 2019
Description
This year, Fun Run & Walk will be on June 9, Sunday. Fun Run and Walk is a fun-filled family bonding event – all while raising funds to benefit the elderly. Over 600 participants, including local celebrities and government officials, come together to take part in this run & walk.
This year we are excited to introduce a new game – Together, We Build a Foundation! Join our celebrities as they help us build the foundation for our Stouffville Long-Term Care Centre. We will also be introducing a Family Fun Zone. A light lunch will be provided to all participants. The Social Photo Booth, where guests can upload photos of the event onto Instagram and use #monsheong to instantly get their photos printed out, is back this year! You won't want to miss out!
For over thirty years, we have been able to count on individuals joining us as participants or volunteers and corporate partners sending teams of participants in addition to sponsoring the event. We are so encouraged by the community's enthusiasm and generous support. Come out or make a pledge to make a difference with Mon Sheong Foundation!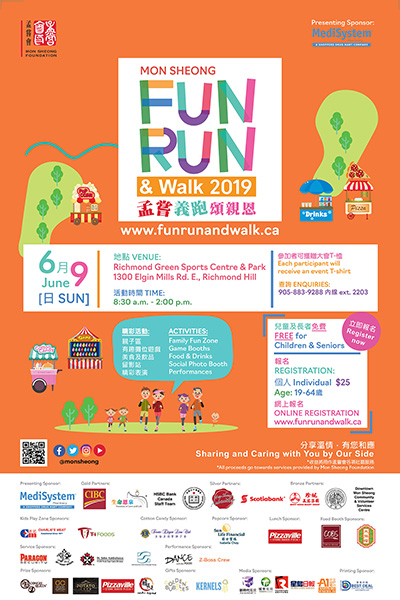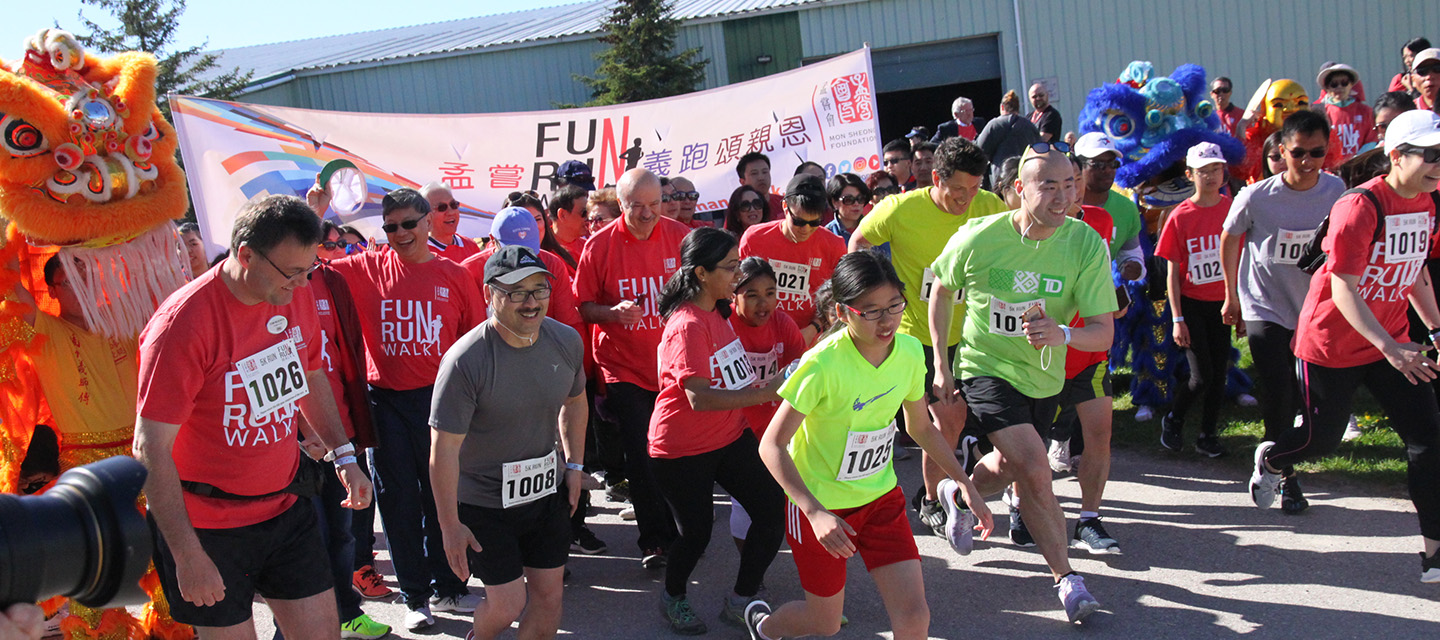 8:30 a.m. – Registration
9:15 a.m. – Warm Up
9:30 a.m. – Opening Ceremony
9:45 a.m. – Run and Walk
10:40 a.m. – Games and Activties
11:10 a.m. – Award Ceremony
FREE Pizza Lunch & Game Booths till 2:00 p.m.

$25 per Individual (19 to 64)
FREE for Children and Youths (18 and Under)
FREE for Seniors (65 and Over)
FREE for Corporate or Community Partner Teams (minimum pledge required)

PRIZES

Special Recognition For Top Fundraising Participants:

Youth / Children

(Aged 18 or under)

The top 2 fundraising

participants will each receive a scholarship of Mon Sheong Foundation Chinese School from the Chen Family (Each valued at $300)

Adults

(Aged 19-64)

The top 2 fundraising

participants will each receive2 tickets to Cathay Ball onNov 2, 2019 (Valued at $960)

Seniors

(Aged 65 or above)

The top 2 fundraising participants will each receive a Golden Peach of Longevity

For All Participants Who Raise $300 or over:

$300 - $599 

$20 Gift Voucher

$600 - $999 

$50 Gift Voucher

$1,000+ 

$100 Gift Voucher

Corporate / Community Partner Challenge:

Fun Run Cup

The team with the most participants

(min. 5 participants)

Mon Sheong Cup

The team raising the highest amount of donations

 (min. 5 participants)

The top 3 finishers of the Run will be awarded gift vouchers

Gold

$50 Gift Voucher

Silver

$30 Gift Voucher

Bronze

$20 Gift Voucher

 
 
 
Sign up Today to Participate! 
Once registered, you will be able to customize your individual or team fundraising pages, spread the word using our email templates, manage offline pledges, and keep track of your fundraising efforts. You can also download our pledge form here.

Want to Sponsor a Friend or Loved One?
Select "Sponsor a Participant" in the menu above to search for a specific team or participant.
Volunteer with Us!
If you would like to be a part of the action, or want to meet more friendly faces in the community, call our Volunteer Department today at willatam@monsheong.org or 905-883-9288 ext. 3022 for more information. 905-883-9288 ext. 3022 and join our awesome volunteer team. See you there!

    Presenting Sponsor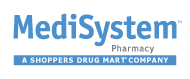 Gold Partners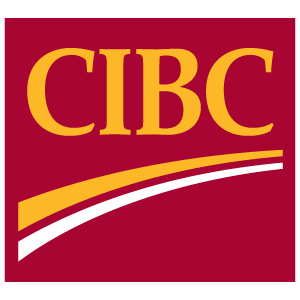 Silver Partners
Bronze Partners
Event Guide Sponsor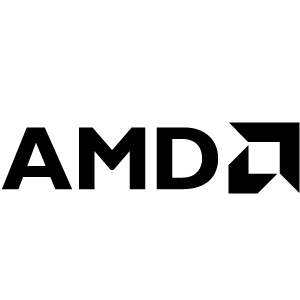 Kids Play Zone Sponsors 
Lunch Sponsor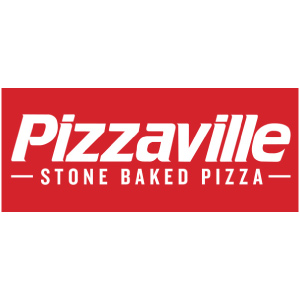 Popcorn Sponsor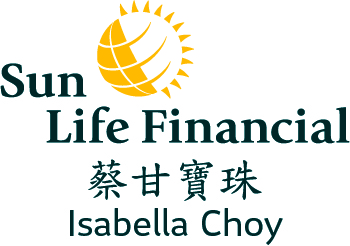 Cotton Candy Sponsor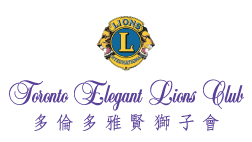 Food Booth Sponsors
Performance Sponsors
Service Sponsors
Prize Sponsors
Gift Sponsors
  Printing Sponsor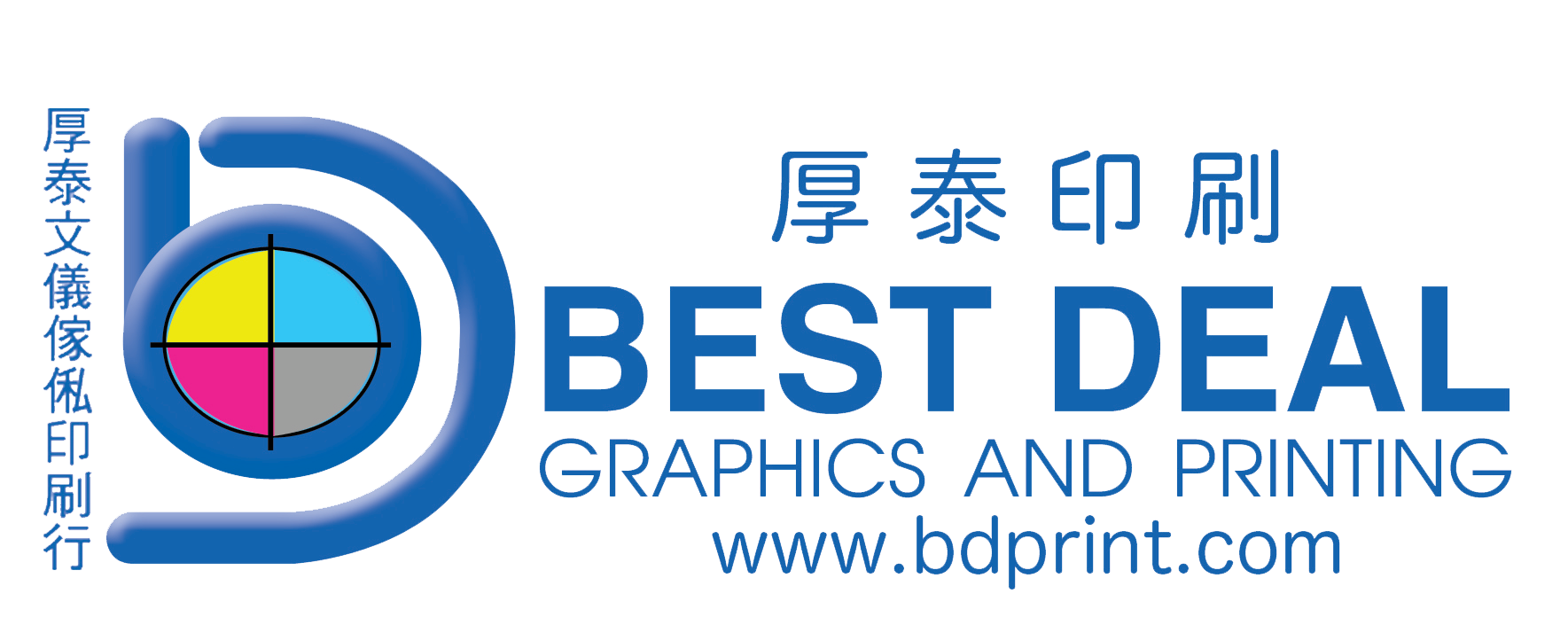 Save
Save
Save
Save
Save
Save
Save
Save
Save
Save
Save
Save
Save
Save
Save
Save
Save
Media Sponsors
Details
Date & Time:
Jun 09, 2019 08:30 AM to
Jun 09, 2019 02:00 PM
[America/Toronto UTC -5]
Location:
Richmond Green Sports Centre & Park
1300 Elgin Mills Road East
Richmond Hill ON
Canada
L4S1M5
Registration Closes:
Jun 06, 2019 11:59 PM

Coordinator:

Mon Sheong Foundation
msf@monsheong.org
905-883-9288 ext. 2203
Registration Options
Price
CAD
Individual (19 to 64) – Collect pledges and participate in the Run or Walk





$25.00

Create your own team





$25.00

Registered Corporate or Community Partner – Select only if invited to join an existing partner





$0.00

Children / Youths (18 and Under) – Collect pledges and participate in the Run or Walk





$0.00

Senior (65 and Over) – Collect pledges and participate in the Run or Walk





$0.00

I would like to collect pledges but not participate in the Run or Walk





$0.00