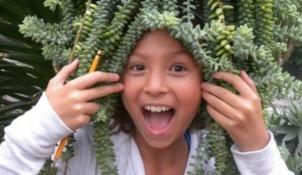 Help support The Hearts and Flowers
Fundraising Campaign!
We have reached our goal! Thank you for your support!
Please continue to give. Your generous gifts will enable the TBG to offer its innovative programming and will help maintain the gardens for everyone's enjoyment. Thank you!
Every great city has a botanical garden, and we are Toronto's one-of-a-kind. But we are in trouble and need your help right now. Life is tough, and things that make us happy, help. You can help save this precious oasis in the city that brings inspiration, solace, learning and pure joy to so many, and for free. There isn't another one like us.

TBG relies on the support of individuals, corporation and foundations. Over 95% of our operating budget is self-generated income through course revenues, membership fees, special events and through the generous support of many donors. Collectively, we are able to educate over 6,000 children and 10,000 adults on important environmental and horticultural issues that affect our community.
Please click on Donate Now! to make your donation Every gift of $10 or more will receive a charitable tax receipt.
Toronto Botanical Garden is a charitable organization BN119227486 RR0001.