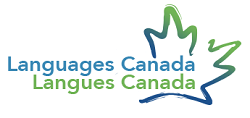 The Global Competency Certificate
Canada's largest language education association, Languages Canada, and Sentio, Global Education Network, a subsidiary of AFS Intercultural Programs, an international, voluntary, non-governmental, non-profit organization that provides intercultural learning opportunities, are proud to announce a mutually beneficial partnership. 
The 210 member programs of Languages Canada can now provide students with the possibility of taking courses with Sentio, and continuing to complete the Global Competence Certificate (GCC), a state of the art educational program that guides participants before, during and after their program to reflect and interact with peers on questions such as cultural identity, power, and privilege. It can also be used by teachers and their Canadian peers.
The GCC is a complementary tool to traditional language courses. It is an innovative blended educational program, with engaging videos and opportunities for global peer interaction, before they arrive, while they are in Canada and after they go back home. It is a way to provide improved intercultural learning and cross-cultural adjustment training to increasingly diverse and internationally mobile students/participants. As such, it reduces stereotypes and prejudice and stimulates intercultural dialogue in Canada or any country in the world partnered with Sentio, much needed skills in today's world.
Upon signing the licensing agreement with Sentio Global Network, Languages Canada members will receive:
- One FREE demo account per institution
- One FREE facilitator account (valued at $95 USD) AND one FREE facilitator training (valued at $125 USD)
------------------------
Le Certificat de compétence globale
La plus grande association d'écoles de langues au Canada, Langues Canada, et Sentio, Global Education Network, un organisme international à but non lucratif qui vise l'éducation entière des étudiants, sont fiers d'annoncer un partenariat réciproquement bénéfique. Dorénavant, les 210 écoles membres de Langues Canada pourront offrir la formation de Sentio menant au certificat de compétence globale (CCG).
Le CCG est une formation complémentaire aux cours de langues traditionnels. Cette formation vise à instruire les étudiants étrangers sur la culture sous-jacente à leur apprentissage au Canada ou ailleurs dans le monde, où Sentio a conclu des partenariats.
 À la signature de l'entente avec Sentio Global Network, les membres de Langues Canada recevront:
-un compte GRATUIT de démonstration par institution
-un compte GRATUIT pour le facilitateur (d'une valeur de 95 $ US) et une formation gratuite pour le facilitateur (d'une valeur de 125 $ US)