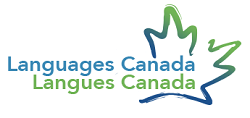 Languages Canada 14th Annual (Virtual) Conference Plenary
14e congrès (virtuel) annuel de Langues Canada
The Recovery of Canada's Language Education Sector; The Future of Canada's Immigration
La reprise du secteur de l'enseignement des langues au Canada ; L'avenir de l'immigration au Canada
Wednesday, April 21, 17:00 – 19:00 EDT
Mercredi 21 avril, 17 h à 19 h HAE
Join Languages Canada for our virtual Annual Conference plenary. Free for members!
Joignez-vous à Langues Canada pour la séance plénière virtuelle du congrès annuel. Gratuit pour les membres !
The LC Annual Conference is the flagship event for Canada's English and French language education sector, convening school owners, program leaders, pedagogues and marketing / recruitment professionals from across the sector.
Le congrès annuel de LC est le principal événement du secteur de l'enseignement du français et de l'anglais au Canada. Le congrès réunit des propriétaires d'écoles, des dirigeants de programmes, des pédagogues et des professionnels du marketing et du recrutement de l'ensemble du secteur.
The impact of COVID-19 on the global and Canadian economy and international education sector has been unprecedented. Recovery of the sector in 2021 and beyond will hinge on targeted investment; innovation of the Canadian offer; and integration into Canada's overall recovery strategy. Language education is an essential component in achieving Canada's targets for immigration, diversity within our higher education system, and labour force development.
Les répercussions de la COVID-19 sur l'économie mondiale, sur l'économie canadienne et sur le secteur de l'éducation internationale sont sans précédent. La reprise du secteur en 2021 et au-delà reposera sur des investissements ciblés, sur l'innovation de l'offre canadienne et sur l'intégration du secteur dans la stratégie de relance globale du Canada. L'enseignement des langues est un maillon essentiel dans la réalisation des objectifs du Canada en matière d'immigration, de diversité au sein de notre réseau d'enseignement supérieur et de développement de la main-d'œuvre.
Since we cannot convene in person this year, LC is pleased to present members, partners and guests a scaled-down virtual conference event. This two-hour plenary session will feature:
• A keynote address by a federal cabinet minister (to be announced);
• A retrospective on the impact of the past year on Canada and the language education sector and perspectives on recovery though the year ahead;
• Languages Canada Recognition Awards
Puisque nous ne pouvons pas nous réunir en personne cette année, c'est avec plaisir que LC propose à ses membres, partenaires et invités une version écourtée et virtuelle de notre congrès annuel. Cette séance plénière de deux heures mettra en vedette :
• Une allocution principale d'un ministre fédéral (à être annoncé) ;
• Une rétrospective des conséquences de la dernière année sur le Canada et sur le secteur de l'enseignement des langues ainsi que les perspectives de relance pour l'année à venir ;
• Prix de reconnaissance de Langues Canada.

Please note that the timing of the session has been shifted to 17:00 EDT to accommodate the keynote speaker.
Veuillez noter que la séance a été déplacée à 17 h HAE pour permettre la présence de l'orateur principal.
Register now for the 2021 LC Virtual Conference Plenary.
Inscrivez-vous maintenant à la séance plénière du congrès virtuel 2021 de LC
---
---
CONFERENCE PREMIER SPONSORS / COMMANDITAIRES PRINCIPAUX DU CONGRÈS        
---


---
CONFERENCE SUPPORTERS / PARTENAIRES DU CONGRÈS