Description
|
Register Now
|
Sponsor a Participant
|
Login
Description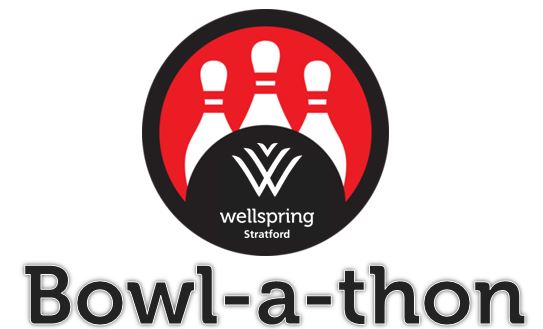 Be a hero and join us for our 4th Annual
Bowl-a-thon and help raise needed funds for Wellspring Stratford!
Wellspring Stratford's Bowl-a-thon is on Friday, November 1st, 2019! Join us from 7:30 - 9:30 pm (registration starts at 7:00 pm) at Mike's Bowling Lanes in Stratford for some 5 pin bowling! Registration is $20 per person.
Sign up today with your team or as an individual to participate! Once registered, you can login to your account to customize your Personal & Team Donation pages; send emails; manage offline pledges; and view the status of your Personal and Team fundraising efforts.
Would you like to sponsor a friend or family member? Click "Sponsor a Participant" above to find the person and/or team you would like to support.
What is a hero?
A hero is marked by a person who is admired or idealized for courage, outstanding achievements or noble qualities.
Wellspring celebrates all our community heroes.
Please dress as your favourite hero and show your strength as you support Wellspring for a night of fun!
Details
Date & Time:
Nov 01, 2019 07:00 PM to
Nov 01, 2019 10:00 PM
[America/Toronto UTC -5]
Location:
Mike's Bowling Lanes
24 Lorne Avenue East
Stratford ON
Canada
N5A6S4
Registration Closes:
Oct 29, 2019 11:59 PM

Coordinator:

Valerie Johnston-Way
valerie@wellspringstratford.ca
519.438.7379
Registration Options
Price
CAD
Bowl-a-thon Registration





$20.00

Registration is now closed.

To sponsor a participant click here.