Description
|
Register Now
|
Sponsor a Participant
|
Login
Sport Your Ride to Show EDSS Pride
Description Decorate Your Ride!!
Strollers, Cars, Tractors, Wagons, Bikes, Rollerblades,
Skateboards, Horse and buggy, Hoverboard, Unicycle, or...
Get Creative!!
---
September 20th
Check-in for those participating in the Ride at EDSS office between 12:30 - 1:30 
Ice Cream and Prizes at EDSS 1:30 - 3:00
(Each team can start anytime between 12:30 and 1:30 and go on their own or as a group)
---
Prizes!! 
$500.00 for the team who raises the most money.
$500.00 for the most likes and shares on social media (Facebook).
$500.00 for the most creative ride on the day of the event.
$500.00 draw! Must have a ride registered.
(A person cannot win more than once)  
Prize money will only be given out when there are 25 teams or more in each category

 Post a Picture of your Ride on Facebook!
1 like ~ 1 vote!
1 share ~ 2 votes!
 Click the Facebook picture above to be linked to the Facebook page!!
---
Register your Ride for the parade - $25.00 
- Personal Web Page for collecting pledges and donations. EDSS flag included in registration.  (participants extra)
Register your Ride - but not in the parade - $25.00
- Personal Web Page for collecting pledges and donations (participants extra)
Register without a Ride - $25.00
- Personal Web Page for collecting pledges and donations (participants extra)
---
Adults (11 years and older) $15.00
- Includes EDSS Mask, Lanyard, and ice cream
Youth (3 - 10 years of age) 10.00
- Includes EDSS Mask, Lanyard, and ice cream
Children (0 - 2) Free
- Includes Ice cream
**Each Person on your team must be registered in order for EDSS to have an accurate accounting for COVID tracing**
---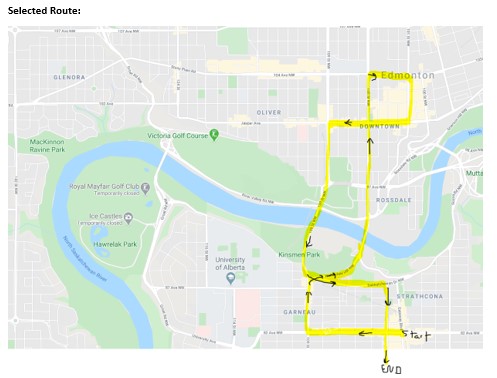 Details
Date & Time:
Sep 20, 2020 12:00 AM to
Sep 20, 2020 03:00 PM
[America/Edmonton UTC -7]

Add to my Calendar

Location:
EDSS Offices
9139 39 Avenue NW
Edmonton AB
Canada
T6E5Y2
Registration Closes:
Sep 21, 2020 12:01 PM

Coordinator:

Lori Peill
accounting@edss.ca
780-944-4224