Why do I get an error when testing the registration page?
If you get an error on the registration page after entering the personal information and clicking submit, then it is likely that your Registrant Type is not correctly setup.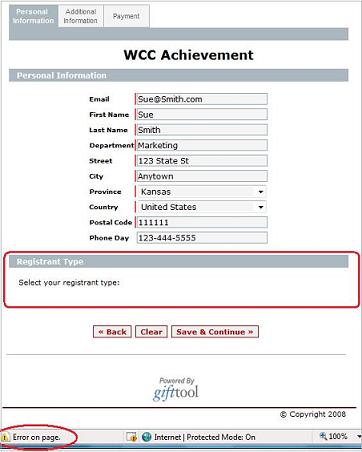 You can fix the problem by creating or resetting the Registrant Type to show on the registration form to the public.
Click Registrar to view the Main Menu of this service.
From the Setup section, click Manage Events.
Click Change next to the event you would like to modify.
Click Registrants (light blue tab):
Click Save as Active.
This will resolve the problem. You will need to paste the event link into a fresh browser to view your changes.
Was this information helpful?
---