Integration
Do you need to get more out of your online efforts? Now you can leverage your online operations across all activities and sync your online data with your offline databases. It's never been easier. At GiftTool, we've designed a series of integration solutions that make it remarkably simple to share data, pull information from APIs, tap into RSS feeds, integrate social media icons and tie the power of Google Analytics to your GiftTool services.
Integration streamlines your business processes, by automating time-consuming administrative tasks. Equally as important it enables you to get more out of your campaigns - from deeper user engagement to unprecedented constituent insights.
Data Sharing
Eliminate the hassle of managing data across multiple, discrete silos! Easily move between data systems to save administrative time and, more importantly, enhance the experience of your constituents. GiftTool helps non-profits and associations to quickly and seamlessly transfer and synchronize mission-critical information. Here's how:
Automated Data Sharing
Save administrative time, training, and the need for sophisticated IT knowledge with GiftTool's automated "hands free" process that shares data between your online and offline activities. You can have all past, future and modified GiftTool transactions automatically and securely sent to Salesforce.com® or FundRaiser Software®.
Custom Reports
Get integrated, accurate reports, that will enable you to retrieve and view Excel reports for each service, and create Custom Reports (Excel or .CSV) where you control the data. You can accommodate advanced filter logic to limit the report to your specific parameters. Create as many Custom Reports as you wish, and use them for data migration into other systems.
Raiser's Edge® Import Files
Need to import data into Raiser's Edge? Simply select the GiftTool service and date range to be imported and generate your customized import files with just one click. Upload data into Raiser's Edge, for a complete and cohesive look at all your constituents. Improve your data integrity with our Raiser's Edge Import Files.
Open APIs
Provide your developers the freedom to innovate and increase the extensibility of your data with GiftTool's open APIs. Leverage your online activities by empowering your IT people to build custom apps and pull in mission-critical information with a GiftTool API. At GiftTool, our Custom and Pledge-a-thon APIs give non-profits and associations the flexibility to access and integrate data seamlessly and securely.
Custom APIs
An API is automatically generated for each Custom Orders report you create, allowing you to automatically pull transaction data into your own application with a data request. Use Custom APIs to:

Give members access to your custom built content.
Retrieve event information for your custom widgets, dashboards, and syndicated lists.
Retrieve individual records or a select group of records for better constituent insights.
Create custom experiences for your special events using registrant-specific data.

RSS Event Feeds
Need to generate an automated list of events for a website listing? Use the GiftTool RSS event feeds to automatically pull in the latest information for your events. Split your events into categories to generate different lists. Optionally, include your full event description along with the name of each event.
Pledge-a-thon APIs
Take advantage of enhanced capabilities to motivate participants and promote your fundraising events. Automatically pull Pledge-a-thon fundraising data from GiftTool to your website, your event microsite, your social networking sites and your custom applications with a data request.
From automatically displaying the total amount raised for your walk-a-thon or other fundraiser to showcasing "Top Fundraisers" and "Top Teams" lists - the Pledge-a-thon API pulls in up-to-date information helping you to raise more funds and encourage additional giving. Events at multiple locations? No worries! It's a snap to list the overall total, along with the totals across all events.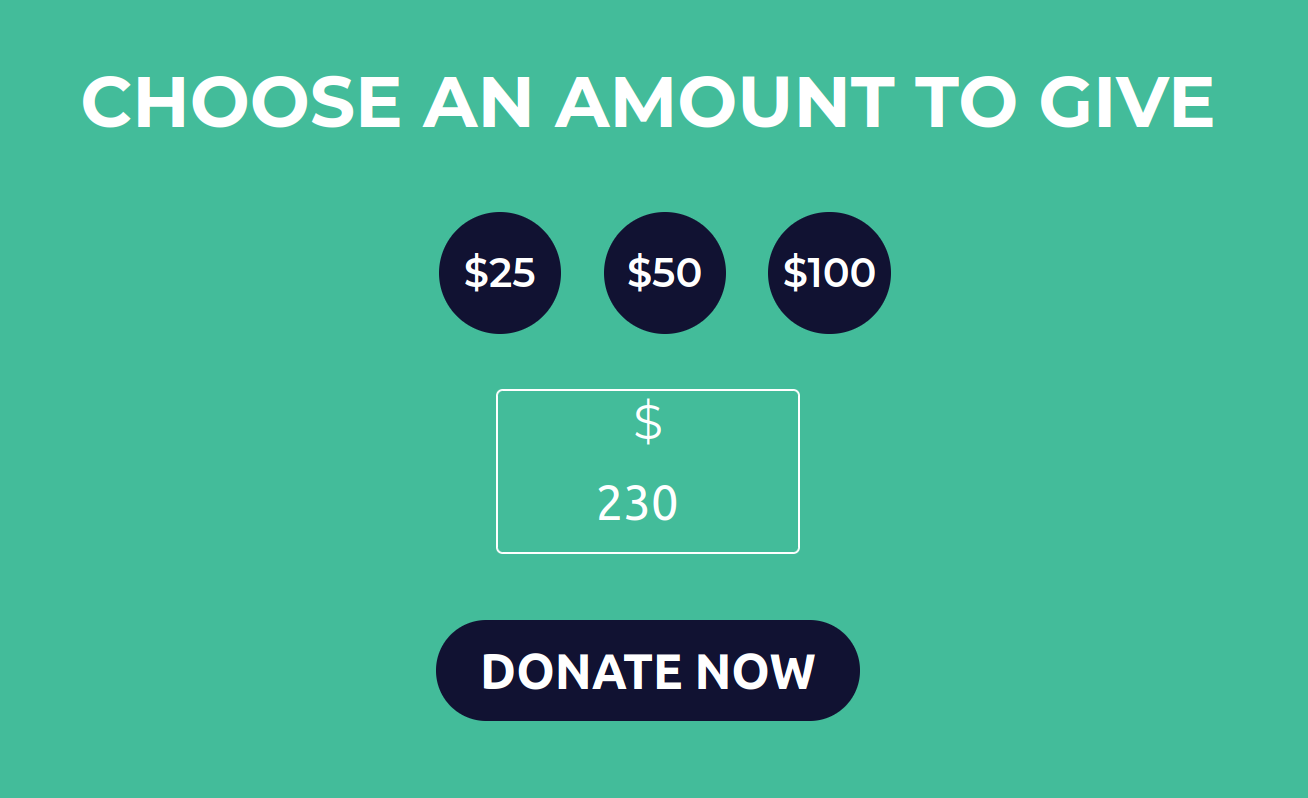 Donation Widget
With the GiftTool Donation service, there are many ways to integrate your online donation forms into your website. In addition to adding links to your donation appeal page on your website, your web designer can create a small donation widget where people can select their donation amount or one-time/monthly frequency on your web page and be taken to the secure GiftTool page to complete their donation, with the amount and frequency already entered into the form.
Further tailor the integration with your donation forms to meet your strategic needs:
Need a more comprehensive widget? Have your web designer add additional fields to collect data on your web page (such as name, address, etc) and the information will be auto-populated in the donation appeal page for their review before submitting their credit card information.
Want to target different messages or collect different donor data, depending on the amount or frequency selected? Just stream people to different donation appeal forms from your widget to customize their donor experience.
Social Media
Harness the power of the Internet and social networks to spread your message faster and farther than ever before. Especially when you integrate GiftTool's Pledge-a-thon service with social media. Your organization and its supporters can leverage social media networks, adding a viral element to your cause.

Never before has it been so easy to tap into a wider audience, raise awareness and attract new sources of funds and supporters. From Facebook to Twitter to LinkedIn, each personal or team fundraising page includes social network icons to spread the word -at an unrivalled velocity- about your event, challenge or fundraiser.
Google Analytics
Google Analytics is one of the most powerful tools for non-profits and associations to measure their website performance. With GiftTool's easy Google Analytics integration, now you can gain deep insights into your constituents' behaviour.
In addition to metrics like time spent on pages, traffic sources and number of visits, it's effortless to track how people found your site, how they explored it, and how you can enhance their visitor experience.
With Google Analytics integration you can:
Measure your return on investment
See what keywords people use to find your website
Track your campaigns
Lower your bounce rate
Increase conversions
Set goals
Make more money on the web
Better yet, GiftTool makes it easy to integrate Google Analytics. Just enter the supplied tracking code, and GiftTool automatically adds it to every GiftTool hosted web page. Voilà, robust metrics at your fingertips. It's remarkably simple.
Go ahead, harness the power of social networks, online widgets and seamless data sharing. Questions about GiftTool's integration solutions? Fill out the contact form, or call GiftTool at 1.877.665.8665 to set up a free demo.